B-LFP48-50E | 2.56kWh | Low Voltage Battery
48V 50Ah Lithium Ion Battery Rack Mount Battery Storage
The BSLBATT 48V 50ah lithium battery has won the hearts of many users by providing over 6,000 cycles (80% DOD), 50A maximum discharge current, and a 10-year warranty. with high safety standards, the BSLBATT energy storage lithium battery is the starting point for your future amazing off-grid living experience.
48v lithium solar battery is a great solution for home energy storage
Self-Heating Function:If you are in a cold environment, once the battery core temperature drops below the set temperature, the intelligent heating function will run automatically, so that your battery can be used easily even in a cold environment.

Reliable BMS system:

The Battery Management System (BMS) features a high-performance dual processor that provides resistance to load fluctuations while maintaining balanced voltage on all batteries.
Designed for home energy storage applications using high temperature and high cycle life active materials that are

maintenance free

throughout their lifetime.
The

compact and stylish

design appearance is more suitable for your warm home environment.
Product
Advantages
Leading Manufacturer of LiFePo4 Solar Battery. Let's make the world cleaner together. 
DC-Coupling
Modular Design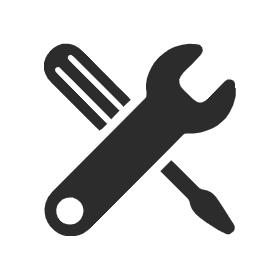 Easy to Install
10-year Warranty
UL Standard Battery Bank
BYD/CATL Cells
Easy Expansion
98% Efficiency
20+ Inverter Compatible
| Battery Model | B-LFP48-50E |
| --- | --- |
| Usable Energy | 2.56kWh |
| Nominal Voltage | 51.2V |
| Nominal Capacity | 50AH |
| Communication | CAN,RS485 |
| Peak Discharge Current | 100A |
| Continuous Current | 50A |
| Certificates | IEC62619 UL1973 UN38.3 CE |
| Dimensions (L x W x H) | 485*390*132MM |
| Weight | 29kg |
This battery does what it's supposed to do, just as they designed it to do. Haven't had any issues with any of them so far. I definitely think they are the best batteries on the market right now. Best bang for the buck.
Jose L
Best battery for best price
One batch was ordered, then another batch was ordered. The appearance and color are very beautiful, the stainless steel handle is very convenient to hold and can be easily moved. So far, the performance on the battery is excellent and I am very satisfied.
Eric Jones
Already in operation
Excellent contact from supplier. Fast delivery and quality products. I can highly recommend speaking to BSLBATT Team. Thanks agin BSLBATT for making this overseas transaction go so smoothly from the purchase of the equipment to the shipping process. They are really professional on the battery side.
Davidtub
Professional Knowledge
Related
Product
Leading Manufacturer of LiFePo4 Solar Battery. Let's make the world cleaner together. 
B-LFP48-50E
5.12 - 153.6 KWh
B-LFP48-130E
5.12 - 153.6 KWh
B-LFP48-160E
5.12 - 153.6 KWh
B-LFP48-300E
5.12 - 153.6 KWh